Kick-off meeting in Huelva
On the days 11, 12 and 13 of May, the first transnational meeting of the project #DIMPE is held at the University of Huelva. Its main objective is to promote the internationalization through the provision of quality practices and digitalization in HEIs that are carrying out or planning to introduce multilingual programs
The project is composed of different partners: University of Huelva (Spain), University of Cyprus (Cyprus), Molde University College (Norway), Inercia Digital (Spain), Learnmera Oy (Finland), University of Warsaw (Poland) and University College Cork (Ireland). During these days, partners are planing how main results will be developed.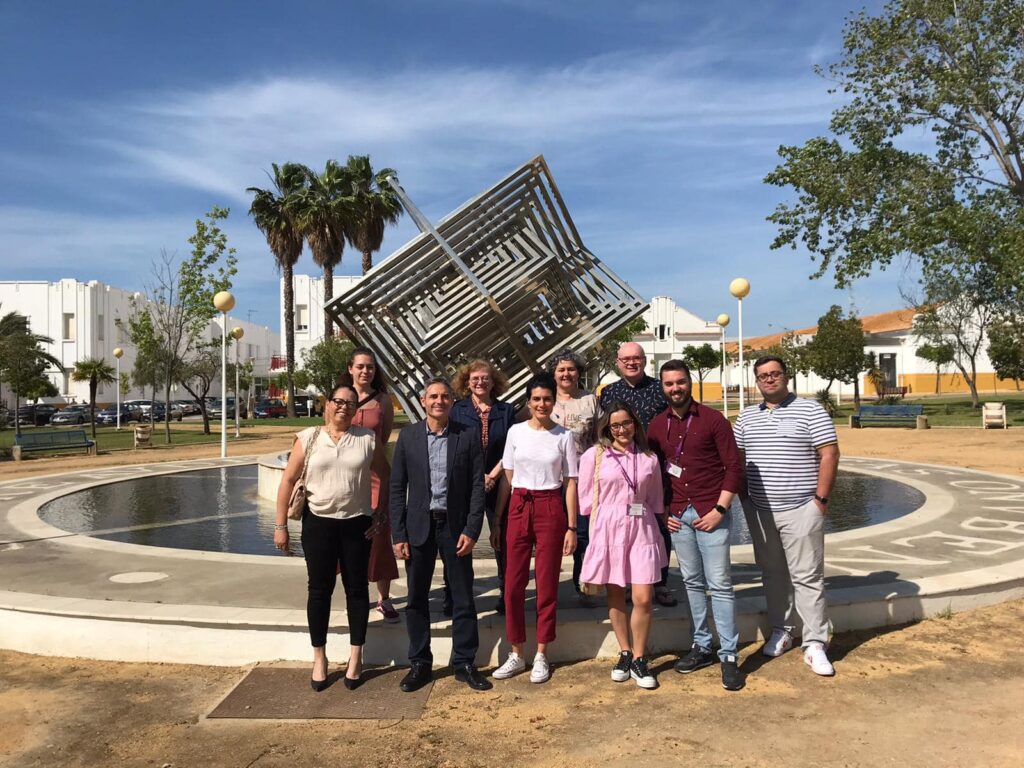 Second transnational project meeting
The second transnational project meeting for the Erasmus+ project, Digitalization of Multilingual Programs (DiMPE) took place between Wednesday, November 30, 2022 and Thursday, December 1, 2022 at the KIOS Research and Innovation Center of Excellence, at the University of Cyprus. The project involves a total of six partners, four Higher Education Institutions and two enterprises across Europe, including Spain, Poland, Norway, Finland, and Cyprus.
This three-year long project aims to contribute to the digitalization of Higher Education Institutions across Europe by planning and introducing multilingual programs. The goal is to undertake targeted actions that will contribute to the digital transformation and establishment of interconnected Higher Education Systems, where the flow of knowledge among organizations and implementation of novel technologies will guide in the development and promotion of innovative teaching practices and approaches.
The main topics of our agenda for the second meeting were the Augmented Reality (AR) applications and the Multiproapp, which will serve as a tool to guide multilingual program coordinators in integrating a set of parameters to enhance the quality and relevance of multilingual programs.